Specials
Welcome to the "Out" Standing Ovations Specials Page
We will be posting new specials every month..................so be sure to come back & visit.
Waikiki Tote
This Eco-Responsible tote bag is made from natural straw, with polyester lining and accents. Features an inside pocket and a tie-strap closure.
Minimum of 150 @ 3.50
Item #: ACCBF-GFBOJ
Black Meribel Reversible Tote Bag
Size: 17-1/2" L 12" H 6" W. 600 D Polyester. Features: Stylish and affordable, this reversible tote is great for day or night. Front pocket and shiny nickel rivets. PU fabric backing (non-PVC). 26-1/2" shoulder straps.
Minimum of 50 @ $6.98
Item #:CXWHH-GKLCX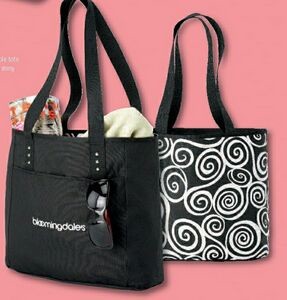 Collapsible Pop Up Tent
This new water-resistant 190t polyester tent is perfect for the beach and vacations, with its convenient carry bag with polyester handles. The tent unfolds automatically when removed from bag. Easy to restore - just twist and fold the flexible steel frame to re-insert into its carry bag. Includes a tool bag complete with eight 7" tent stakes and four 102" long anchor ropes to secure tent to ground.
Minimum of 15 @ 29.98
Item #:WCDHA-GFBPS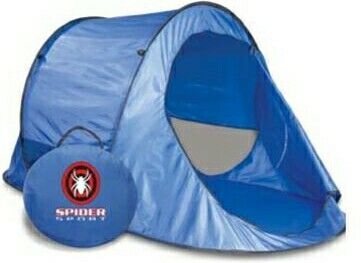 Party To Go Cooler
Size: 16" L 9-1/2" H 10" W. 210 D Polyester. Features: Bring the party wherever you go with this portable cooler. Lid with zipper keeps your beverages cold and your food fresh. 16" L opening. Retractable metal bottle opener attached to bag. Heat sealed. 32 can capacity. PEVA lining and PU fabric backing (non PVC)
Minimum of 25 @ $13.98
Item #:RYCEE-GKKOO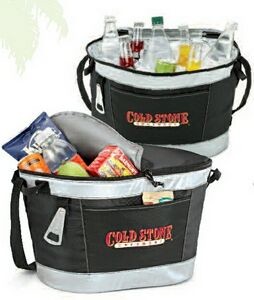 Office Helper/ Micro Writer Combo
Includes calculator with built in 5' tape measure, 3"x5" notepad with cover and pen. Folds closed with elastic closure. Multiple imprint locations available.
Minimum of 50 @ 7.68
Item #: ZVEJE-GEXHO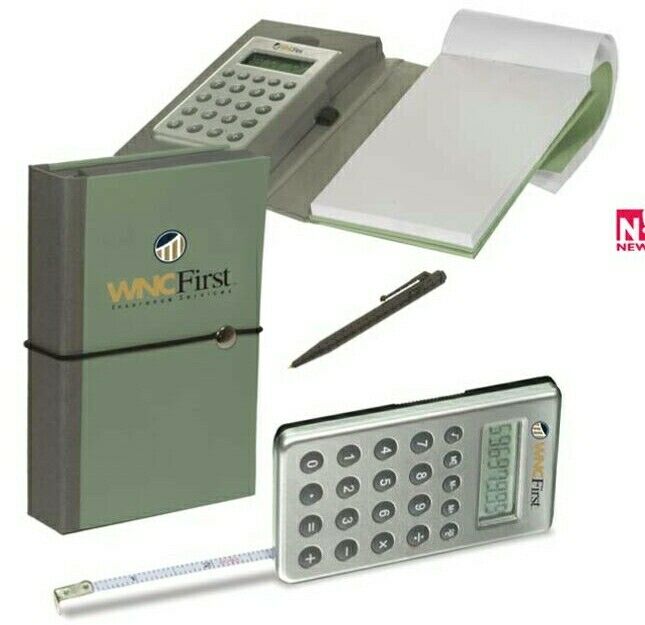 8" The Notorious P.e.n.
Notorious, 8", Big, Wide Grip, Writing Instrument, Pocket Clip, Push Action, Wide Barrel, Click Action
Minimum of 250 @ $1.20
Item #:VXBBB-EKRUF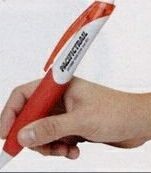 Virtual Pillar Candle
Pillar candle with virtual flame technology. Looks and smells like the real thing with the help of the natural flicker of the L.E.D. bulb. Scent options are Vanilla (white), Ginger Spice (red), and Bamboo (moss green)
Minimum of 50 @ $10.95
Item #:NZVBJ-FQKIZ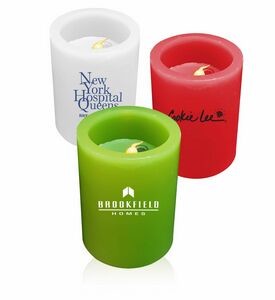 26"x33-1/4"x53-3/4" Wooden Picnic Table
Attractive folding wooden picnic table with seating for four. Constructed with high strength aluminum alloy frame. Canvas protective carrying case. A great executive gift
Minimum of 20 @ $72.50
Item #: PYYDF-EMXAB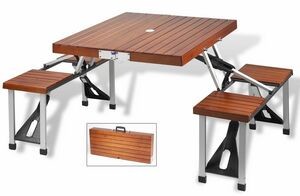 Moon USB Hub
Lightweight 4 port USB hub. Requires no additional power source.
Minimum of 100 @ $5.99
Item #: YWCGC-GKNMQ
Car Wash Kit
This premier car wash kit has what you need to keep your vehicles looking like new. Features include a wash nozzle, scrub and tire brush, wool mitt, squeegee, sponge, dry cloth and case. Quick change adapters.
Minimum of 25 @ $21.90
Item #: AYCJF-FNBZL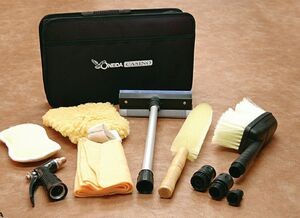 Ultra Flashlight / Cell Phone Charger
This dynamo hand crank flashlight offers ultra-high brightness with a powerful one watt LED and excellent mobile phone charging in a shock resistant, fully sealed case. The Ultra is waterproof up to 30 feet and can even be powered underwater by cranking.
Minimum of 25 @ $19.90
Item #:AYAFB-FNBTD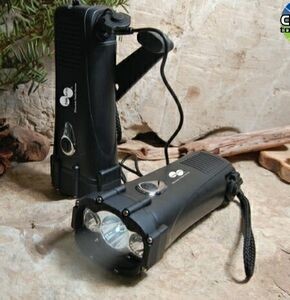 Besafe Roadside Emergency Kit W/ Carry Bag
Show you truly care with a vital roadside emergency kit gift. The BeSafe kit handles nearly every roadside or travel emergency that may arise. Kit includes: gas siphon, jumper/booster cables, warning triangle, flashlight, screwdriver, tape, first aid kit, zip ties, bungee cord, grip gloves and carry bag. Batteries included.
Minimum of 12 @ $37.90
Item #:HTBDI-GALOM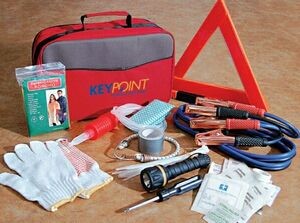 Earth-safe Journal Book
An Eco Responsible product. Features a natural flax cover and double metal loop wire binding. Includes 60 pages of ruled, recycled 5"x7".
Minimum of 50 @ $3.98
Item #:DUWFF-GEXQV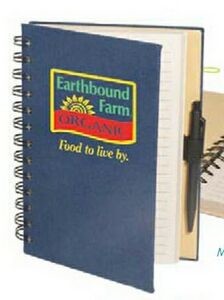 Robot Series Calculator/ Pad Caddy
A new twist on the popular Robot Series calculator, this new dual power, full function calculator has an eight digit display and soft touch rubber keys. Robotically opens at the push of a button to reveal a compact mirror inside along with a 1-1/2"x2" notepad. Includes a mini chrome pen that tucks away inside the bottom and slides out for easy access. Multiple imprint locations available
Minimum of 100 @ $4.98
Item #:ITZAB-GEZQP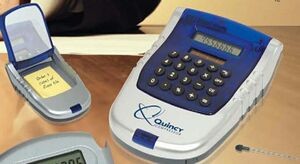 Non-woven Shopper Tote Bag
Made of 90 Gram, Non-Woven, Coated Water-Resistant Polypropylene. Recyclable. Reusable and Hand Washable. Reinforced 20" Handles. 10" Gusset with Matching Covered Bottom Insert. Great for Grocery Stores, Markets, Book Stores, Etc.
Minimum of 100 @ $1.85
Item #:YAEGA-GGXCS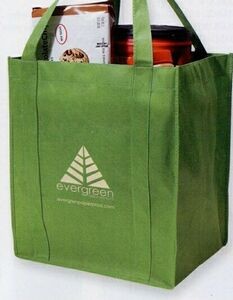 Sovrano Black Sovino 8 Oz. Ceramic Mug
Sovino 8 oz., Ceramic Mug. 4-3/4"x6-1/4"x3-1/4". Elegantly styled coffee-house ceramic mug with decorative steel handle.
Minimum of 96 @ 6.95 each
Item #: LCBEG-GFQEA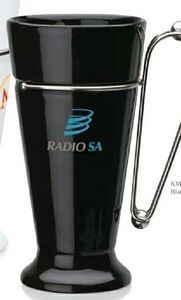 24 Oz. Sovrano Novara Petg Shaker Bottle
24 Oz. PETG Shaker Bottle. 3-1/8"x10"x3-1/8". BPA-free PETG plastic bottle with stainless steel base and lid, screw-off cap for easy cleaning, strainer inside cap for easy drink mixing with protein powder, flavor packets or ice, screw-off lid for drinking, spout tethered to bottle with webbing. Oz. and ml. side markings.
Minimum of 96 @ 5.95 each
Item #: OCECI-GFQQK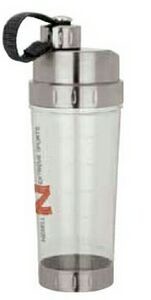 Profile Vertical Portfolio
This stylish vertical business portfolio delivers a great look at an unbelievable price. Front features Logomagic detail for dual decoration. Top grab handles and adjustable, non-removable shoulder strap. Front pocket features multi-function organizer. Side pockets for water bottles (bottle not included), or cell phone. Back features ID window. Exclusive patented product. 1 Color imprint
Minimum of 50 @ 10.48 each
Item #: YBXIG-EYQZW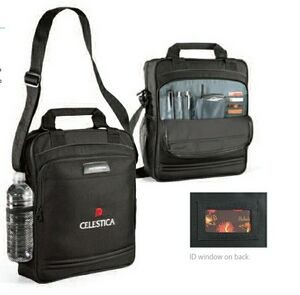 Rainy Day Essentials Kit
The perfect kit for traveling, sports outings, and everyday use. Kit includes: durable 38" diameter umbrella, yellow poncho and clear carry bag. Bag features zip lock closure, carry strap and plenty of room to store and protect additional items.
Minimum of 50 @ 7.98
Item #: AVDIG-FZFGA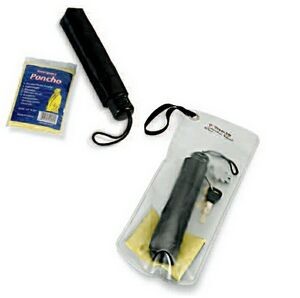 Poly-clean 28 Oz. Plastic Bottle
BPA Free. Proposition 65 Compliant. Contains No Lead. Made with FDA Approved Material. Leak Resistant Push Pull Lid. Does Not Retain Odor Or Taste. Not For Hot Liquid Use. Made in USA.
Minimum of 150 @ 2.00 each
Item #: PWXJI-GHBYU